YOUTH EMPOWERED for SUCCESS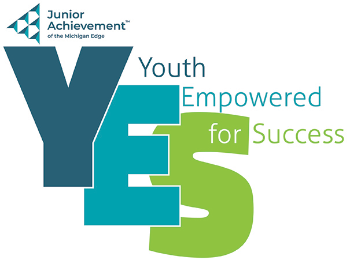 The success of our community depends on how prepared today's students are to succeed in work and life. We must empower the next generation to succeed by teaching them how to manage their money, be ready to enter the workplace, and to think innovatively.
We are asking students, parents, educators, volunteers, business leaders, and financial partners to say YES because together, we will empower our youth to succeed.
Say YES to being involved and investing in tomorrow by contacting Junior Achievement of the MI Edge.
Let's believe in the boundless potential of young people
JA: Our Promise
Junior Achievement: Our Promise